A Tudor Yuletide was held at the Central Saanich Senior Citizens Association (1229 Clarke Rd, Brentwood Bay, BC V8M 1E2) on Saturday, December 7, 2019 from 10am to 10:30pm.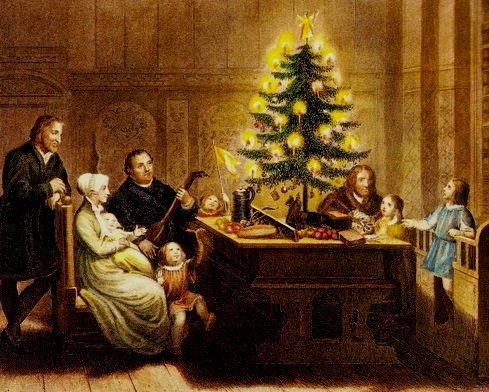 Date: Saturday, December 7th, 2019
Time: 10am-10:30pm
Location: Central Saanich Senior Citizens Association, 1229 Clarke Rd, Brentwood Bay, BC
Event Stewards: HE Letitia Talbot, HL Matilda verch Kynrick, HE Conall MacLagmayn
TICKETS
Adult Door Admission: $15 Member/$20 Non-Member
Adult Door Admission and Feast: $30 Member/$35 Non-Member
Youth/Children Door Admission: Free
Youth and Children Door Admission and Feast: $15
ALL TICKETS WILL BE PRE-SALE ONLY. TICKETS WILL NOT BE AVAILABLE AT THE DOOR
A Tudor Feast for Yule
Come one and all to a day of learning, games and celebration! Compete or bare witness to the selection of the next Bardic Champion of Seagirt! Enjoy a served feast in the evening, with authentic recipes selected from the Tudor era.
PLANNED ACTIVITIES
Classes: TBA
Bardic Competition:
The Bards of Seagirt will vie for the title of Bardic Champion of Seagirt. If you would plan to enter please contact their excellencies Seagirt ahead of time
A Battledore and Shuttlecock tourney:
Learn how to make a shuttlecock then enjoy a friendly game of Battledore and Shuttlecock, a little exercise to get the blood pumping.
Ghost Stories:
As it was a Tudor Yuletide tradition bring your best Ghost stories to tell around the bardic circle, tell chilling tales and stories of the supernatural to your friends!
Stuffed Orca Contest:
There will be a stuffed orca contest put on by our gracious Baroness Lucy Holgrove, all are welcome to enter .
Super Six Largess competition run by Lady Hallveig Sigrúnadóttir:
One entry is to consist of six (same or similar) small handmade items for donation to Seagirt Largesse. Participants may enter more than once. Suggested items include but are not limited to: napkins/table linens, hats/coifs, woven trim or belts, lace collars or cuffs, hand bound books. Please nothing scented or breakable. Winner will be determined by populace vote.
FOOD
Day food: 
Pottage and Bread will be available for purchase with both meat and a vegetarian option. Fee TBA
Feast: 
A period Tudor Feast will be served in the evening. Sumptuous meat and vegetable dishes to delight the taste buds.
Feast of the Immaculate Confection: 
Dessert competition in the evening. Please bring an entry to the dessert competition run by HL Seamus MacDonald of Skye.
AMENITIES
Grocery store 300m away from site

Site is wheelchair accessible

Accessible to busses

EV Charging station at site